Oct. 17, 2019
Volunteers help give block of Warsaw Avenue a makeover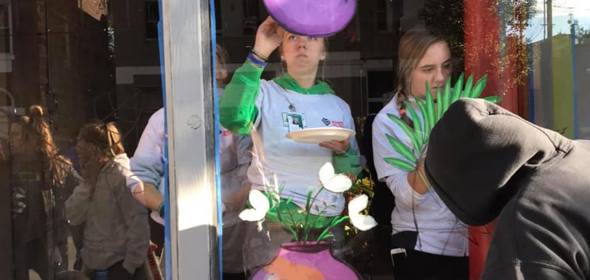 EAST PRICE HILL, Ohio (WKRC) - Teams of volunteers get to work to clean up a block of Warsaw Avenue in East Price Hill.
Storefronts along what's called the Warsaw Avenue Creative Campus were painted a fresh white and gray by off-duty police officers.
Students from Seton High School painted scenes on the windows.
East Price Hill is part of the City of Cincinnati's Neighborhood Enhancement Project where a 90-day cleanup blitz takes place.