Decades of Music
The Seton-Elder Performing Arts Series was created in 1969 to showcase the musical talents of students from Seton and Elder High Schools. For over 50 years, the Series has offered musical theatre, orchestral performances, drama productions, and vocal/instrumental concerts to sold-out crowds. Please join us for or tune-in to one of our productions during the 2021-2022 season! 
11th Annual Seton Showcase: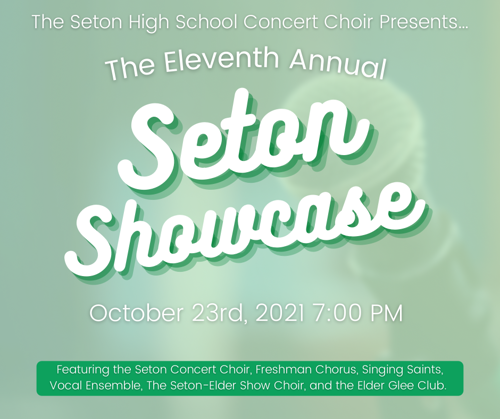 This one-night performance will "Showcase" all the wonderful and talented students from our music department. There will be performances by the Seton Concert Choir, the Seton Freshman Chorus, Seton-Elder Show Choir, Seton Vocal Ensemble and the Elder Glee Club. This will be an enjoyable evening for the whole family.
Click here to buy a streaming pass (streaming goes on sale October 18th, 2021; streaming is $10 per device)
Seton-Elder Performing Arts Series Subscriptions Available Now
Click here to print the brochure