Decades of Music
The Seton-Elder Performing Arts Series was created in 1969 to showcase the musical talents of students from Seton and Elder High Schools. For more than 48 years, the Series has offered musical theatre, orchestral performances, drama productions and vocal concerts to sold-out crowds. Please join us for one of our productions during the 2018-2019 season!
2018-2019 Seton-Elder Performing Arts Series
This season will be the 49th year of amazing performances, dramas and musicals. A brochure will be available in late July detailing the whole year of concerts and performances. If you are not on our mailing list, please email: sunderhausm@setoncincinnati.org 
SAVE THE DATE: September 8, 2018

 All seats are reserved and can be ordered online HERE or mail in form.
Ticket Options include:
$50, $30 and $20 seats
Join us before the performance 5:30 p.m. for a Patron Reception.  Your additional $15 donation will include drinks and hors d'oeuvres
Please direct any questions to Mary Sunderhaus, sunderhausm@setoncincinnati.org.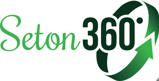 All proceeds benefit the Seton 360 renovation of the Performance Hall.
Thank you for supporting the performing arts at Seton and Elder.
Thank you to all who attending the musical "Anything Goes". It was a great success and we appreciate our audience!
Next seasons musical will be "THE MUSIC MAN". This performance will kick off our 50th Anniversary year.
Dates: April 10,12,13,14 in 2019