Once a Seton sister, always a Seton sister.
Ou
r more than 16,000 alumnae provide a network of women who play a vital role in Seton's future.
The Seton Alumnae Association mission is to strengthen our Seton family by engaging alums in a lifelong relationship with the school, students and their peers through service and leadership. Alumnae are encouraged to volunteer at Seton, plan on- and off-campus alumnae events, serve as mentors and role models for current students and much more.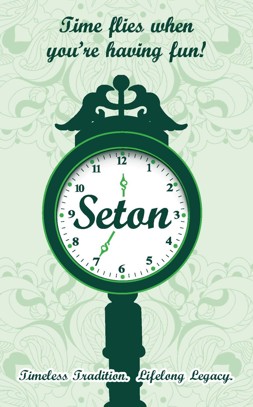 2018/2019 Alumnae Events
Alumnae & Friends Walk - Friday 9/28/18
Girls' Night Out - Thursday 11/15/18
Father/Daughter Dance - Saturday 1/26/19
Ready to get involved at Seton? 
To learn more, contact Christina McCarthy at mccarthyc@setoncincinnati.org or at (513) 471-2600 ext. 110.