Varsity Tennis
Varsity Head Coach:  John Specht
JVA Head Coach:  Patty Cook
JVB Head Coach: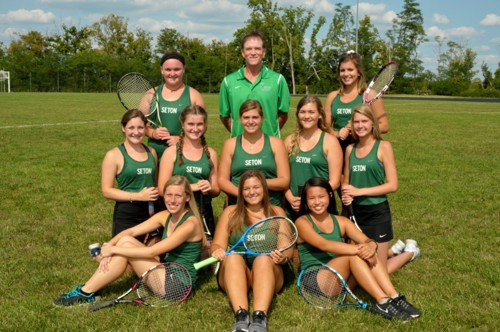 Seton Tennis Summer Training Information
Tennis Camp:  June 4th - June 7th
Daily from 6:00 p.m. - 7:30 p.m. at the Panther Athletic Complex
Team Practices:  June 11th - July 30th (No practice on Wednesday July 4th)
Each Monday and Wednesday from 6:00 p.m. - 7:30 p.m. at Mount St. Joseph University Courts.
Strength and Conditioning:  June 12th - July 31st (No session on Thursday June 14th)
Each Tuesday and Thursday from 6:00 p.m. - 7:00 p.m. at Living Fitness, located at 4308 Bridgetown Road in Cheviot. Bring check for $25.00 written out to Maureen Groll, Seton Strength Coach, the first day you attend. 
JVA Tennis
JVA Head Coach:  Patty Cook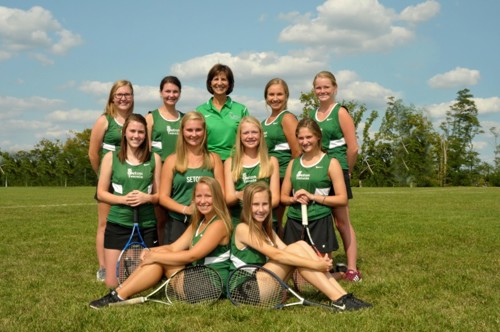 JVB Tennis
JVB Head Coach: