Oct. 17, 2016
Senior Kathryn Eary named Honda-OSU Math Medal Award recipient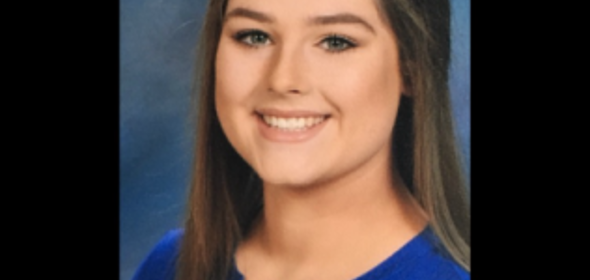 Congratulations to senior Kathryn Eary who was named Seton High School's Honda-OSU Math Medal Award recipient for the Class of 2017. Kathryn was nominated based on her academic performance in mathematics through the end of her junior year.
"The teachers and classes at Seton have continuously challenged me academically throughout my four years," said Eary, who plans on going into pre-med and majoring in biomedical engineering next year. "Seton has helped me to expand my interest in math and reach my full potential."
High school seniors in Southwest Ohio have received this award annually since 2008 from the Honda-OSU Partnership, located at The Ohio State University in the College of Engineering. In addition to the pewter math medal and certificate, this award includes a gift card and the opportunity to apply for a $3,000 scholarship at the OSU College of Engineering.