Sep. 14, 2016
Senior Audrey Laiveling Named 2017 National Merit Semifinalist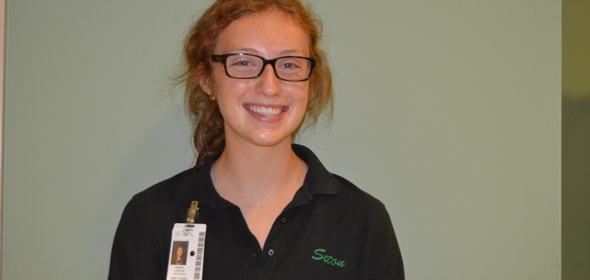 Congratulations to Seton High School senior Audrey Laiveling who was named as a 2017 National Merit Semifinalist.
About 1.6 million juniors in more than 22,000 high schools took the 2015 Preliminary SAT/National Merit Scholarship Qualifying Test (PSAT/NMSQT). The nationwide pool of Semifinalists, including Laiveling, represents less than one percent of U.S. high school seniors. She will now have the opportunity to continue in the competition for a National Merit Scholarship.
In February, students will be notified if they have moved on as a Finalist. Scholarships will be awarded in the Spring of 2017. The goal of the National Merit Scholarship Program is to honor the nation's scholastic champions and encourage the pursuit of academic excellence.