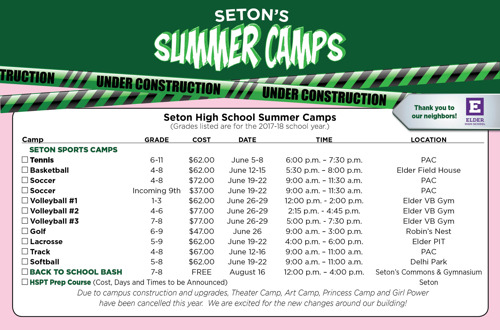 Click here to register for Seton's Summer Camps.
Due to campus construction and upgrades, Theater camp, Art Camp, Princess Camp and Girl Power have been cancelled this year.  We are excited for the new changes around our building!

Congratulations to our student athletes who will be continuing their athletic careers at the collegiate level!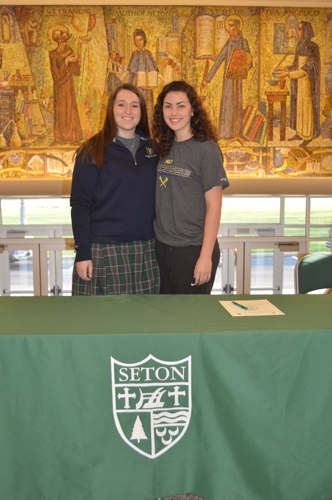 Alexa Jacob, Ashland University, Soccer
Peyton McCarthy, Valparaiso University, Volleyball
Jessica Ginn, Thomas More College, Volleyball
Gabbie Kayse, Thomas More College, Volleyball
Caroline Kramer, Troy University Alabama, Volleyball
Kori Rudolph, Transylvania University, Volleyball
Isabella Olthaus, Mount St. Joseph University, Golf
Sydney Vinel, Mount St. Joseph University, Lacrosse