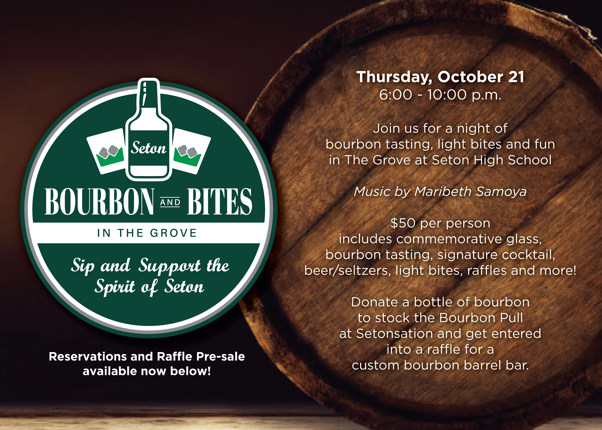 Presenting Sponsor: Carrie & Rob Gould
Commemorative Tasting Glass Sponsor: Chemed Foundation
Signature Cocktail Sponsor: Lisa & John Weil

New Riff Distillery Limited Release Single Barrel Selection with custom Seton label can be reserved now with a $75 donation!   
 (Donation level for this limited release is available for a limited time only!)
Raffle chances available now!
Attendance not required to win!
Major Raffle
Northern Kentucky "Bourbon Line" Tour for ten!  Includes a five-hour experience in a private chauffeured sprinter, private tours and tastings at New Riff Distillery, Bone County Distilling and Second Sights Spirits with five bottles of bourbon signed by founders.
$10 each chance or 3 for $25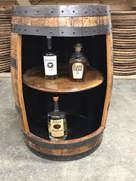 Custom Bourbon Barrel Bar with lazy susan and lighting
Your bar will be similar to image on left, alcohol not included
$10 each chance or 3 for $25
Solid Oak Barrel Coffee Table with storage
Your table is pictured below.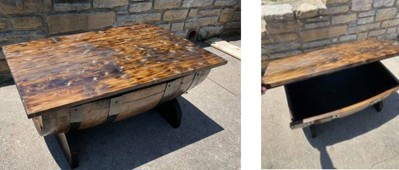 $10 each chance or 3 for $25
Bourbon Package
Includes a collection of highly sought after bourbons!
$10 each chance or 3 for $25
**JUST ADDED** Barrel Gas Fire Pit
Win this unique gas fire pit table pictured here!
$10 each chance or 3 for $25