Dear Parents and Class of 2027 Future Saints,
Exciting things are happening this summer here at Seton!
Visit our Admissions Calendar HERE for details on what you have to look forward to during your 8th Grade year.
Saint for a Day reservations will officially open after the July 4 Holiday weekend on Wednesday, July 6. 
Check back for regular updates!
If you have any questions please reach out!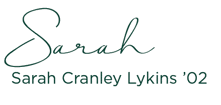 513-471-2600 x2422