Click here to download and print entire Summer Reading Packet.
Dear Parents and Students,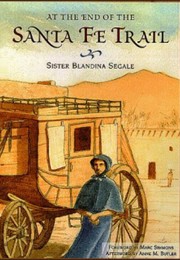 We are excited to announce that the all-school summer reading selection for the 2018-2019 school year is entitled At the End of the Santa Fe Trail by Sister Blandina Segale.
As many of you already know, Sister Blandina entered the Sisters of Charity in 1866 and died in 1941. She was a graduate of Mount St. Vincent Academy (which later became known as Seton High School in 1927). Sister Blandina is also the namesake of one of Seton's four Houses – the Segale House. In 2014, the Sainthood Cause of Sister Blandina was opened. Should Sister Blandina become canonized, she will be Seton High School's very own Seton Saint!
At the End of the Santa Fe Trail is a true account of Sister Blandina's adventures as a young Sister in what we think of now as the "Wild West" – travelling alone from Cincinnati to the Colorado territories and into New Mexico. From 1872-1897, Sister Blandina courageously took on lynch mobs, stagecoach robberies, and outlaws like Billy the Kid while tirelessly defending the poor, sick, and marginalized. The book is an incredible account of a real-life heroine and Servant of God who was always standing up for what is right and just. 
Sister Blandina eventually returned to Cincinnati in 1897 and with her sister, Justina, also a Sister of Charity, founded the Santa Maria Institute which is still in operation today and serving the Price Hill community. As Sister Blandina's Cause of Canonization continues, she remains an inspiration for all of us.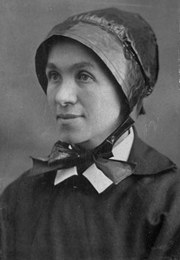 As part of this year's summer reading opportunity, students and their families are invited to explore the fascinating life of Sister Blandina Segale. Current students will each receive a copy of the book in their English class. Incoming freshmen will have their summer reading book and assignment delivered to their grade school. Because the book has been generously made available to us from the Sisters of Charity there will be no book fee this year. Links to companion books and articles as well as other exploratory links are included in this packet for those who would like to learn more about Sister Blandina.
In addition to the assigned reading, students are expected to complete and submit a Fishbowl Assignment which will aid in creating meaningful discussions about the text. The assignment is to be submitted in English class on the first day of school. The assignment, directions, and a grading rubric are included in this packet. Please be sure to leave ample time to thoroughly complete the assignment.
We hope that this year's summer reading provides students and families with an enlightening experience!
Sincerely,

Susan Burke Hollenbach '85
Associate Principal of Academics