Feb. 15, 2021
Seton Juniors Accepted into the TAP MD and TAP HC Program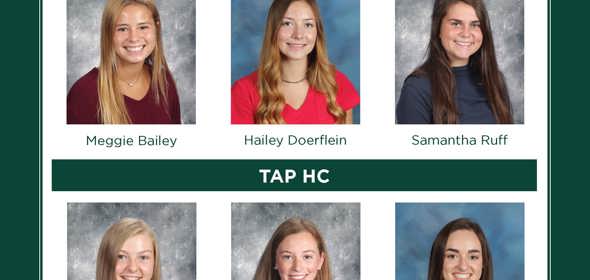 Congratulations to our TAP MD students:
Meggie Bailey, Hailey Doerflein, Samantha Ruff
Congratulations to our TAP HC students:
Emma Austing, Megan McCarthy, Abigail Stautberg
The TAP MD and TAP HC Programs are sponsored by the Health Collaborative and help talented high school students 'tap' into their potential for a career in the medical field. Students apply for these programs and the selection process is highly competitive. Congratulations Saints!!