Dec. 7, 2017
Emily Mohs and Dani Dehner sign National Letters of Intent.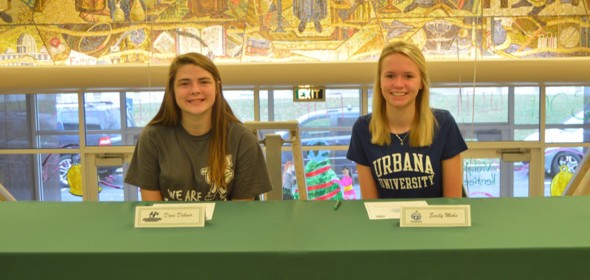 Congratulations to Emily Mohs and Dani Dehner, who signed their National Letters of Intent to continue their athletic careers at the collegiate level.  Emily will be playing volleyball at Urbana University and Dani will attend Huntington University and play soccer.  Seton is very proud of all of your accomplishments and wish you luck at the next level!
Click HERE to see more photos.