Jun. 5, 2020
Boys & Girls Clubs of Greater Cincinnati raising money to keep helping kids grow into leaders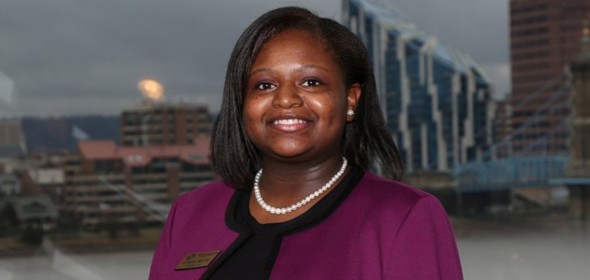 'We're very concerned about our students'
CINCINNATI — Chayla Morris started going to Sheakley Boys & Girls Club in West Price Hill about the same time she started her freshman year at Seton High School.
Before long, she was spending as much time at the club as she could.
"I just wanted to be around the people at the Boys & Girls Club – the staff as well as the members there," Chayla said. "The Boys & Girls Club is such a safe place to be. And I always found myself wanting to go back there, even on the weekends, just to be surrounded by people who I knew would support me and love me."
"We want to usher kids into lives of self-sufficiency as adults," he said. "That's our goal. That's what we're doing. That's what Chayla is about to embark upon."
The coronavirus pandemic forced the nonprofit to close its 10 clubs throughout Greater Cincinnati. Now Bresser and his team are planning to reopen the clubs on June 15 with new safety protocols in place, and the organization is working to raise $200,000 to replace some of the money that Boys & Girls Clubs lost when fundraisers got canceled because of the pandemic.
The
Boys and Girls Clubs of Greater Cincinnati
works to help all young people reach their full potential as productive responsible citizens, said CEO Bill Bresser, and love and support are critical parts of that work.