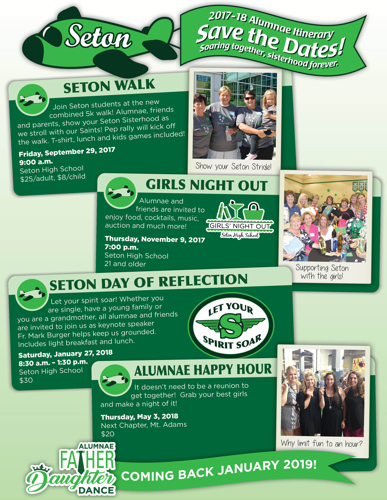 Let your spirit soar! Whether you are single, have a young family or you are a grandmother, all alumnae and friends are invited to join us as keynote speaker Fr. Mark Burger helps keep us grounded.  The day includes a light breakfast and lunch.
Saturday, January 27, 2018
8:30 a.m. - 1:30 p.m.
Seton High School
$30 per person
All Seton alumnae and friends welcome!